13 Tips to Prepare Your Store for the Holidays
Have no time to read?
I'll read
For all owners of online stores, the holiday season is the busiest shopping period, and all shopaholics are waiting for this time to shop. This opportunity is an excellent one for every business. The festive season starts with Black Friday and Cyber Monday. Still, an essential time falls on many December and January holidays. At these moments, sales, deals, and discounts begin. During this time of year, it is easiest to find new customers, but the competition is exceptionally high.
That's why developing the correct holiday marketing strategy is essential. To help you make the most of the holiday season, we've put together a few tips on creating a special place in the hearts of your customers. Make just a few changes and add some categories and holiday collections, and these steps will help your store get the most out of the holidays in no time.
Take advantage of every opportunity to develop your business and make it customer-oriented and loyal to customers. We have prepared a list of tips for preparing your store for the holidays.
But first, let's figure out who the holiday buyers are, the purchase statistics and why this period is so critical.
The holiday period accounts for 91% of consumers who plan to spend during the winter holidays, meaning they plan to buy gifts.
We would like to share with you a few statistics that drive the holiday audience:
55% of consumers love and enjoy holiday shopping.

At least 50% of consumers are happy to change stores if they find a better deal.

About 91% of consumers lied about buying at the last minute.

Roughly 30% of consumers admit to making urgent holiday purchases a week or two in advance, and 7% even made holiday purchases on the day of the holiday.

About 50% of consumers prefer gift cards as gifts.
Now that you understand shopping behavior, it will be easier to figure out how to prepare your site for the holiday season.
We suggest analyzing previous marketing campaigns at the very beginning, but this is in case you have them.
Audit of Previous Marketing Campaigns
By examining the statistics of past seasons, you will be able to understand which decisions were successful, which did not work, and which decisions need to be improved. But most importantly, you will be able to determine what products were in demand, how the client moved around the site, and who this client was. This knowledge will help you create the perfect advertising campaign.
Personalize Your Website
Personalization is one of the essential elements for attracting a store of potential customers. Only by creating an attractive, well-designed landing page with reasonable offers will your store succeed.
Once the landing pages are ready, it's time to move on to personalization.
We have prepared a few tips that would help improve the personalization of content on your site:
Analyze the needs of your customers and make proposals based on this

Add "Recently Viewed Products" and "Abandoned Cart" features, and don't forget to personalize your customer experience

Use call-to-action buttons that are equally well-optimized for any device
Create Holiday Collections
Make life easier for your customers by creating special categories and collections. Try grouping products into groups such as "Gifts for Her", "Gifts for Him", and "Holiday Dresses". Such a simple move will quickly help you improve your sales.
Offer Digital Gift Cards
From statistics, we know that 50% of consumers prefer to receive a store gift card. 30% of buyers make purchases at the last minute, which means that customers do not always have time to order goods so that they can be delivered on time. This lack of delivery time means a digital gift card will be ideal. Try posting them prominently, promoting them on social media, and offering discounts on their purchase.
Offer Time Suggestions
Special temporary pre-holiday offers. For example, you can include everyone's favorite Advent calendars with your products. Alternatively, you can e-mail the Advent calendar when a brand sends a discount/new request daily.
Add Gift Wrap as a Product
Offer the client a solution that will facilitate the preparation of the gift. Most importantly, remember to report such an offer.
Run a Raffle
Invite your customers to participate in the drawing. You can ask the participants to share their feedback, impressions, or information. Thus, you can please your customers and get important information for yourself.
Add a Holiday to the Announcement Panel
Your panel must scream your best deals, lure customers, and make upsells. Specify your special offers, such as express delivery or gift guide.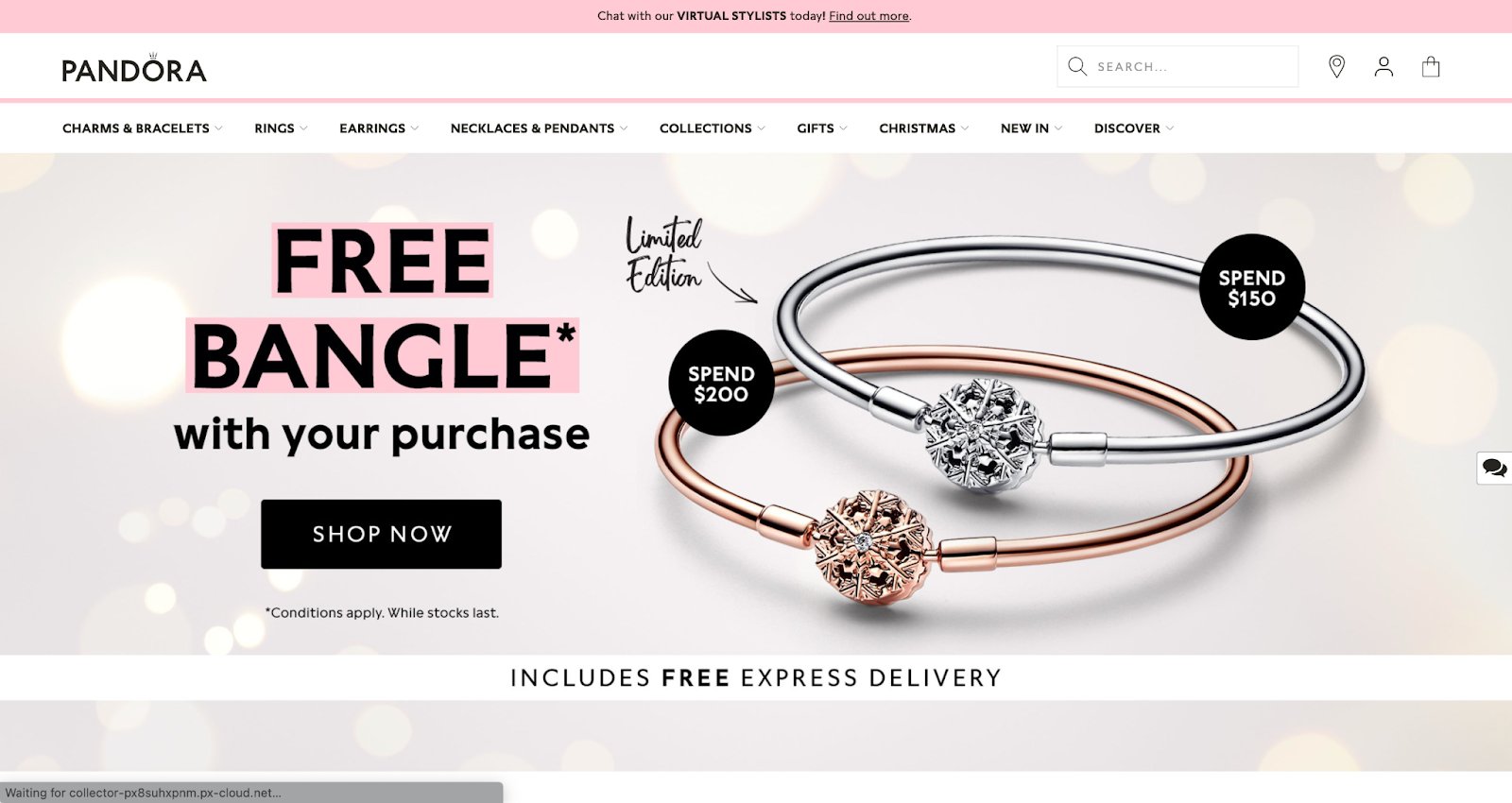 Add Last-Minute Delivery
If you have a lot of local shoppers, add a helpful service for last-minute gift givers or offer same-day pickup.
Hold a Holiday Sale In-Store for Regular Customers
Stay open late for your loyal local customers and invite them into your store for an exclusive event with food, music, and sales.
Appeal to the Emotions of the Buyer
Add emotions to your marketing, and let your buyers distinguish your company from others. For example, shoot an inspiring, inspirational ad or tell your company traditions to evoke strong feelings.
Offer Free Shipping and Easy Returns
Every store will try its best to sell its products during the holidays, and you will have many competitors. Free shipping and easy returns will help you lure customers to your store and increase sales. Studies sometimes show that offering free shipping increases your conversion by 50%. Suppose free shipping is too expensive for you. In that case, you can submit it when the customer spends a certain amount, which will also help increase the total check of the order. Also, remember to report an easy return of goods.
Find Yourself Partners — Influencers
Try to attract famous people to advertise. Consumers like to buy products similar to people they admire, and these people can help sell more products and find new buyers. Influencer partnerships also create hype for your brand, as influencers tend to post many of their social feeds in advance.
Summary
Holidays always have more customers, more orders, and an average amount per order increase. This time of year is also an opportunity to get new customers, and you will find all the secrets of how to do so contained above. But most importantly, remember to track your previous marketing campaigns and, based on the analysis, set up new campaigns even more productively. We hope you have prepared your website well for the holidays and are actively promoting your marketing strategy, now is the time to do so. The
WEB4Pro team
is always ready to help you implement any features on your site for any event.
Posted on: December 7, 2022
Article rating (10 Reviews)
Do you find this article useful? Please, let us know your opinion and rate the post!