What Is reCommerce and Why It Can Rule the World of Retail in the Future?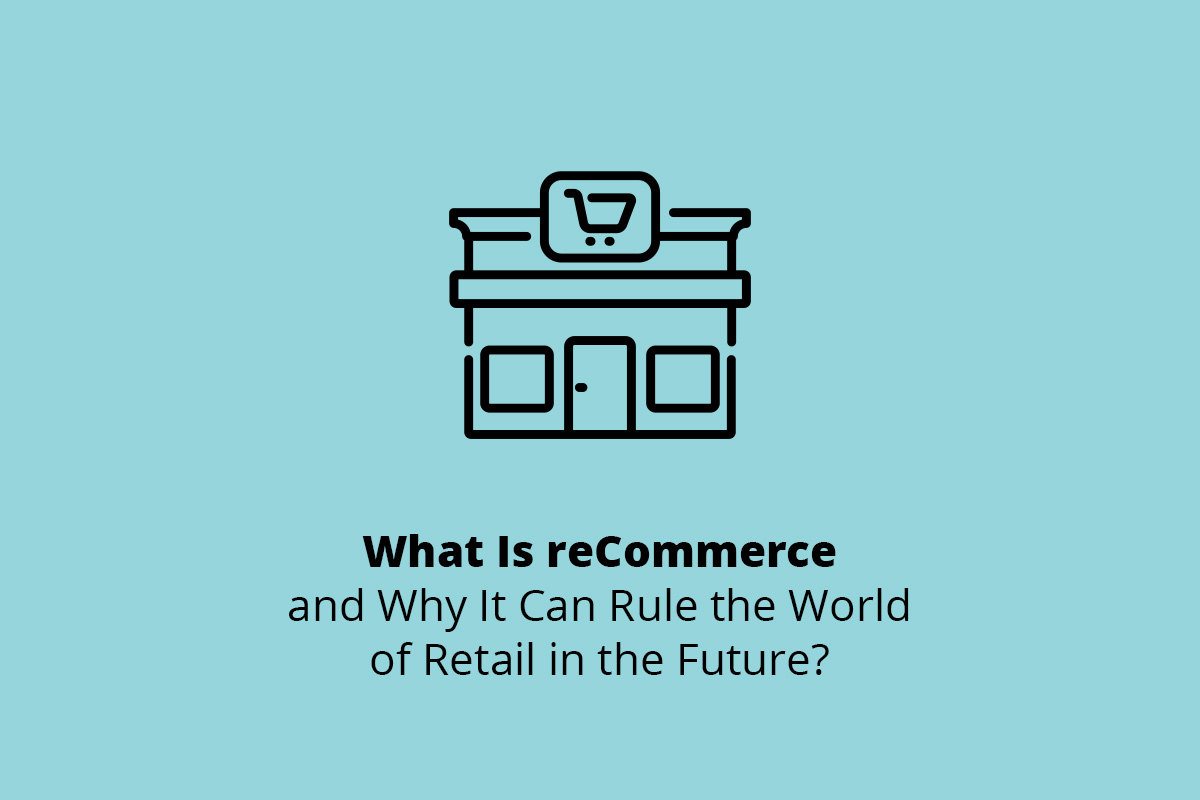 Have no time to read?
I'll read
As consumers try to reduce their impact on the environment, the "circular economy" is becoming more important. Lately, this innovation has come to the world of clothing and online shopping, where there is a growing market for secondhand goods.
The popularity of "fast fashion" has led to a massive increase in clothing production in recent years. The problem is that new clothes need lots of energy to produce, and are being thrown out faster than ever before. According to the EPA, Americans threw away over 16 tons of clothing in 2014 – a 71% increase since the year 2000. At the same time, total greenhouse gas emissions from new textile production are higher than the sum of all international flights in the world combined.
To address this issue, conscious consumers are trying to buy more secondhand products online. And more and more companies are emerging to meet the demand.
In this article, we take a closer look at reCommerce, its business models that work, and some of the businesses that are capitalizing on this increasing trend.
reCommerce Definition
The term reCommerce – or "reverse commerce" – describes the process of renting out, reselling, or repurposing previously-used items."
While vintage clothing shops and websites like eBay and Craigslist have been around for a long time, the growing popularity of reCommerce trends like "Upscale Resale" means that reCommerce is reaching more people than ever before.
According to The Shelf, the global reCommerce market is already worth $20 billion and is projected to double to $40 billion by 2022. Half of this comes from clothing, where reCommerce is growing at 5 times the rate of the entire industry.
reCommerce doesn't have to take place online. Some mainstream brands like REI (in the US) even use reCommerce strategies to bring more customers into their stores.
With that said, many leading reCommerce companies are succeeding with internet-first business models.
What About reCommerce Business Model?
reCommerce does not have one single business model. The reCommerce market is diverse, with many strategies in place.
Informal market
This refers to person-to-person exchanges, or what some might call "traditional reCommerce" taking place in garage sales or over platforms like eBay, Amazon, and Craigslist.
Trade-In & reCommerce Services
The growing popularity of reCommerce is partly due to the expansion of reCommerce services that make it easier to buy and sell high-quality used goods. This reCommerce business model includes platforms and specialized reCommerce marketplaces that rent or resell pre-owned products.
Luxury reCommerce marketplaces like The RealReal, for example, help extend the life of designer products. The platform allows people both to buy and sell used high-end goods. Other companies like Rent the Runway offer subscriptions where customers pay a monthly fee. In exchange, they can rent high-end designer clothes that have already been worn by other people, for much less than it would cost to buy.
Buy Back & Trade-In Offers by Vendors of New Products
This business model for reCommerce applies mostly to brands that buy back used products from their customers, in exchange for cash or a credit to purchase something new. Consumer electronics companies like Apple have been doing this for some time, along with most major mobile phone providers. The buy-back model is now also growing in fashion and apparel.
Sustainability-minded brands like Patagonia, for example, now buy back and sell their own used apparel online. Customers can trade in used Patagonia apparel for a gift card that they can use to buy new Patagonia merchandise. The company then resells the used apparel on its own reCommerce marketplace called Worn Wear. In only its first year, Worn Wear already sold more Patagonia apparel than eBay.
Some of the most common examples of typical reCommerce products include:
Accessories like watches, eyeglasses, and handbags;
Cultural goods such as books, films, and vinyl records;
Jewelry;
Secondhand electronic devices like smartphones, laptops, tablets, and cameras;
Clothing (all types);
Over-the-counter (OTC) medical supplies which can be reused.
Regardless of the reCommerce business model, the principles of reCommerce are the same. By renting or buying secondhand products, customers save money. They also reduce waste, limit unnecessary consumption, and lower their carbon footprint.
By embracing reCommerce, companies can tap into a growing market, reach new customers, and make a positive contribution to the environment.
reCommerce Brands
Who are some of the leading businesses in reCommerce? As we have seen, the reCommerce trend is being driven forward by a combination of new companies and established brands.
Here are a handful of the dedicated reCommerce businesses that are leading the way:
thredUP is the world's largest fashion resale marketplace. Like The RealReal, thredUP gives customers the opportunity to buy brand name clothes at deep discounts. The main difference is in volume. While The RealReal is more focused on designer luxury, thredUP boasts over 35,000 brands and claims to add over 15,000 new items each day. The company started in 2009 as a men's shirt swapping company but has since grown to cover all clothing categories.
thredUP Fashion Footprint Calculator. The thredUP Fashion Footprint Calculator, formerly the thredUP Brand Calculator, is a handy tool for calculating the carbon footprint of your wardrobe.
The tool includes suggestions for practicing more sustainable fashion. ThredUP also provides a tool for calculating how much money your clothes will earn based on different brands, estimated selling prices, and consignment windows.
Circos, formerly Vigga, is a rental subscription service for baby, toddler, and maternity clothes. Founded in the Netherlands, Circos is available in most of Europe as well as the US. Users can create a "bundle" of items for a subscription fee of as low as €35 per month. Then, when children have outgrown or stopped wearing clothing, it can be sent back for new items.
Bureo makes innovative products out of recycled fishing nets from the ocean. Though it doesn't sell secondhand items like other reCommerce brands, by repurposing the nets, Bureo helps to reduce ocean pollution. Bureo's main products are sunglasses and skateboards, a great example of how companies can use waste material to create new value while protecting the environment.
Founded by a group of assistant supermarket managers from the Netherlands, Instock focuses on the issue of food waste. Working with the support of the Albert Heijn supermarket chain, Instock began providing unsold supermarket food to restaurants and catering services. Today Instock makes its own products and also has three of its own restaurants in the Netherlands. With one-third of global food production wasted each year, food is another important part of reCommerce.
Another marketplace option to sell and buy products is Tradesy. It was made by women and for women, which means curated unique luxury goods and excellent support services exclusively for women. One of the most interesting things about this platform is that it offers the buy-now-and-pay-over-time service. This way, shoppers can buy the products they want without paying immediately. Instead, they'll pay by installments every month.

The RealReal mentioned already in the previous section, is the market leader in luxury consignment. Founded in 2011, the company offers everything from men's and women's fashion to jewelry, watches, children's clothing, and fine art. After a successful Initial Public Offering (IPO) on the New York Stock Exchange last year, The RealReal continues to be one of the biggest stores in reCommerce.
reCommerce Solutions
There are many solutions on the market, helping to enable the growth of reCommerce. These range from services like Yerdle, which work with larger brands, to the Elemental Excelerator, which helps early-stage companies focused on solutions to the climate crisis.
Elemental Excelerator focuses on deploying solutions related to different aspects of climate change. This includes environmental challenges as well as social and economic issues stemming from the climate crisis. Each year the company funds 15-20 companies focused on everything from food and agriculture to water, energy, and mobility. The company was an early investor in Yerdle Recommerce, one of the leading reCommerce solutions.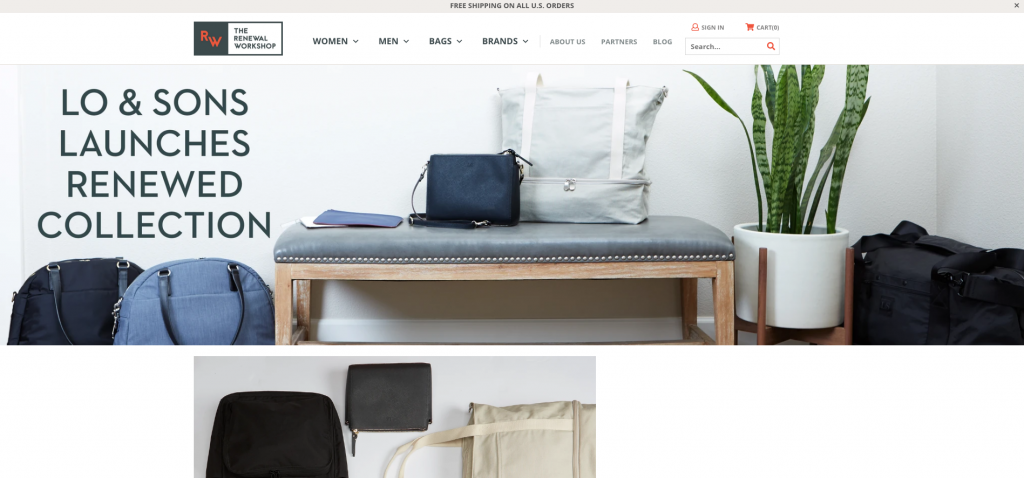 The Renewal Workshop provides a range of circular solutions for the apparel and textile industry. The company collects discarded apparel and textiles and turns them into new products. It also aims to create more circular systems in the industry by collecting and sharing data to improve the design and production of future products. By combining its own reCommerce activities with a reCommerce service for brands, the Renewal Workshop is enabling multiple aspects of reCommerce.
Depop is a social shopping app for Gen Z shoppers. It is considered as a combination of eBay and Instagram, which allows consumers to buy, sell, or explore the trending fashion. Depop is currently available for iOS and Android devices.
Summary
ReCommerce products are one of the areas where brands' commitment can make the biggest positive impact on the environment. The increasing market for reCommerce shows that more and more consumers are beginning to embrace recycled and secondhand products. Above are only a few of the main examples of reCommerce brands and online services for reCommerce. As the reCommerce trend continues to take off, expect to see more and more companies capitalizing on the growing popularity of reCommerce.
Article rating (13 Reviews)
Do you find this article useful? Please, let us know your opinion and rate the post!